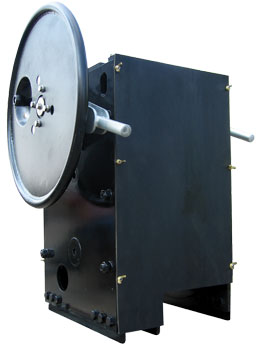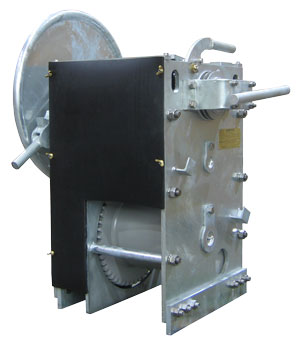 Features
Revolutionary new high load release dog system.
High load release brake with secondary anti-backlash drag brake that is activated automatically with the release of the dog.
High load release brake is a multi-disc system that incorporates all stainless steel moving parts.
Fastest acting and most powerful brake available.
4 bolt hub removable handwheel.
New simpler heavy duty ratchet assembly with no springs or levers.
Minimal maintenance.
Totally enclosed drive train with the smallest deck foot print in the industry.
Easy to repair.
All stainless steel and silicon bronze fasteners, including separator rods.
3-ply conveyer belt covers (damage and corrosion-resistant).
Saltwater package standard with 3-part paint system.
Galvanized coating available.
Heaviest winch in its class.
True right and left hand models for use in pairs.
Back to Top