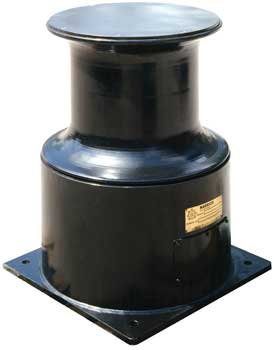 Features
Vertical thru-deck or above deck models.
Fabricated steel construction.
Polished steel capstan head.
Head sizes available to 36" diameter
Single or variable speeds available.
Line pull up to 100,000 lbs.
Static or bollard pull up to 300,000 lbs.
Three coat zinc and epoxy paint system.
Planetary or worm and spur gearing.
Available with an electric or hydraulic drive.
Back to Top